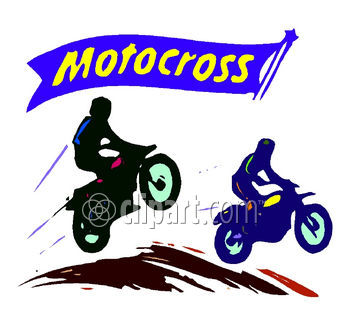 West Cumbria Motocross Club
Dean Cross, Lamplugh, Workington, Cumbria, CA14 4RH
Telephone: 01946 862020
CLUB RULES 2016
In addition to the National Sporting Code and the Standing Regulations of the Auto-Cycle Union the following rules apply:
1. Competition licences must be shown at signing on.
2. Riding numbers must be clearly displayed on the front and sides of each machine using the appropriate background (and the numbers must be displayed as page 143-145 of the ACU 2016 Handbook) as specified in the A.C.U. Standing Regulations. In adverse weather conditions, riders must wear a bib clearly displaying their riding number, if so officially requested.
3. Machines must not be ridden outside the track, run-off and start areas. Any rider breaching this rule will be liable to be subject to disciplinary action by the Clerk of the Course.
4. Lap scoring appeals must be directed to the Clerk of the Course and the Lap Scorer's decision is final.
5. Removal of track marking posts will result in disqualification.
6. Riders must provide a volunteer Marshal if so requested and failure to produce a Marshal after such a request will preclude a rider from signing-on Failure of a Marshal to report for duty will result in the relevant rider's disqualification. This is a ACU rule but for 2016 the club will provide marshals.
7. To score points, all riders must comply with the National Sporting Code and subject to the discretion of the Clerk of the Course on the day.
8. In the event of a tie on equal points, the following procedure will be used:
In favor of the rider gaining the greater number of highest placings. If they both have the same placings it then goes on the highest place on the last block of races. If there is a tie on championship points, it is the rider with the greater number of highest placings per meeting,if they both have the same placings then it goes on the last meetings points.
9. In the case of both Youth and Adult competitions, points will be awarded in each race from 1st to 40th place as follows: 45, 42, 40, 38, 36, and 35 etc.
10. In case of Youth/ Adult Competitions, each race will be timed as follows:
AUTO. 6 MINUTES + 1 LAP
65CC 8 MINUTES + 1 LAP
SW85CC 10 MINUTES + 1 LAP
BW85CC 12 MINUTES + 1 LAP
OPEN 125CC 12 MINUTES + 1 LAP
'A' 16 MINUTES + 1 LAP
'B' 12 MINUTES + 1 LAP
'C' 12 MINUTES + 1 LAP
These times may be altered at the discretion of the Clerk of the Course.
11. An event cut short before completing one full block of races, all points from completed races count.
12. To qualify for Adult/Youth club championships, riders will not be able to drop one round. The rider must also be a fully paid member.
13. Dry powder fire extinguisher (min2kg), must be presented by each rider at scrutineering. All fire extinguishers will have a current certificate attached.
14. Bikes ridden by automatic riders must confirm to the A.C.U. ruling maximum 12" rearwheel, 15" front wheel.
15. Once a rider, or parent/guardian of a rider, has signed the signing-on-sheets there will be no refund of entry money except at the discretion of the club.
16. At all meetings, closing time for signing-on and scrutineering will be 9.45a.m. There will be no exceptions.
17. To be classed as a finisher, a rider must finish within 5 minutes of the winner crossing the finish line, complete 50% of the winners race distance rounded up to the highest number of laps and take the chequered flag.
18. No pit bikes, quads, gopeds, except if ridden by officials.
19. A pre-paid entry fee will only be forwarded to the next meeting if the club receives at least 24 hours notice that the rider will not be attending the meeting. If this notice is not given then the entry fee will not be forwarded or refunded.
20. Vehicles and their contents are left at owner or drivers risk. West Cumbria Mx Club and Dean Moor Mx Park (Land owners) do not accept responsibility what so ever for any loss or damage to vehicles or their contents.
21. Family Memberships apply to immediate family only.
22. If a rider wishes to ride for Centre Points Only without joining our club.
He/she must be a member of a Northern Centre Club.
If he/she is not a member of a Northern Centre Club he/she must join our club as full member. The rider will not receive a club trophy or club points if he/she has not joined the club.
For the Evo and Twin Shock classes only one trophy will be awarded for every four entrys.
An entry is only guaranteed when it has been paid in full.
Please be advised that during, and after the motocross has ended for the day, children etc that the pond area is out of bounds and that they can not play anywhere except the pit area, every where else is out of bounds.
NO ONE IS ALLOWED ON THE SUPERCROSS TRACK BEFORE DURING OR AFTER THE MOTOCROSS MEETING.